Why do you need a proxy service for Craigslist?
Here's everything you need to know about why you need a proxy service for Craigslist
Craigslist is used by thousands of people to sell and buy services, it's the most popular classified platform after all. Non US sellers face problems when trying to access this platform. Proxies is the solution.
What is a proxy, and how do you use it?
We provide residential proxies. Residential proxy is an IP address which is physically assigned to a real device. When you connect to a residential proxy, all sites will see you located where this device is right now. This will allow you to circumvent certain restrictions, like Craigslist posting. This image will help you understand how this works: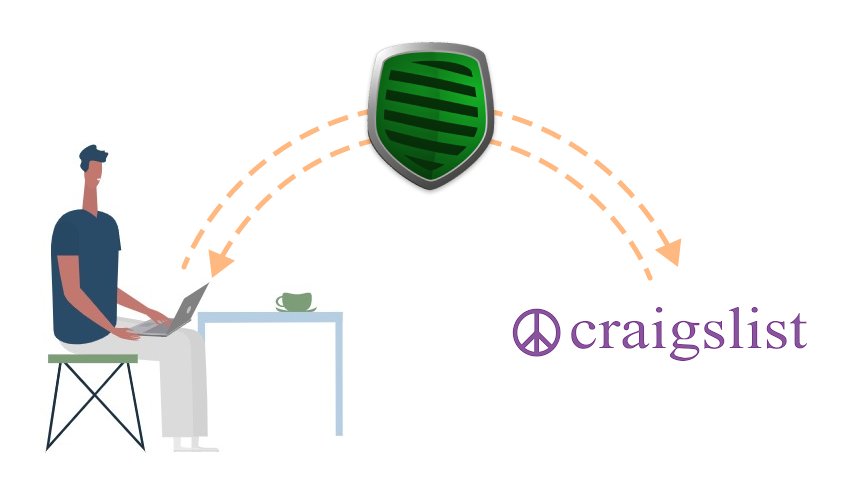 Our proxies are not only residential, but also static, with the average life of 30 days. If you select the freshest IP, you can use it a whole month, and then just pick another. Everyone will see you as a real use from the country you're connected to, regardless of where you are located.
What is the point of using proxy for Craigslist?
Craigslist is notable for blocking datacenter VPN IPs. This means you won't be able to use a VPN and avoid restrictions. It is also easy to detect such connection because it will be listed as datacenter.
You can't easily identify proxy by using IPs databases. An automated systems probably won't suspect you because you're using a real IP from a home device. You can also change IP anytime you want, so if an IP's detected for some reason, you can easily fix it. That's exactly why there's no point in using VPN for Craigslist. By using residential proxies, you'll never be banned.
Why are they necessary?
Proxies allow you to hide your IP address. Which means you will be completely anonymous, and will gain access to geo-restricted content. There are many situations where you may need proxies.
You want to post ads
Since proxies disguise you, you can create an unlimited amount of Craigslist accounts and post from them. Don't forget to wipe your browser before logging in to another account, otherwise Craigslist can make a connection between your accounts and detect you. If you've done everything right, Craigslist automated system will never suspect you.
Targeting a foreign audience is important for you
Your ads won't be allowed if they are not local. Proxies allow you to fake your location, this way you can reach foreign buyers of your product. Simply choose the country you require and press connect.
You can't access Craigslist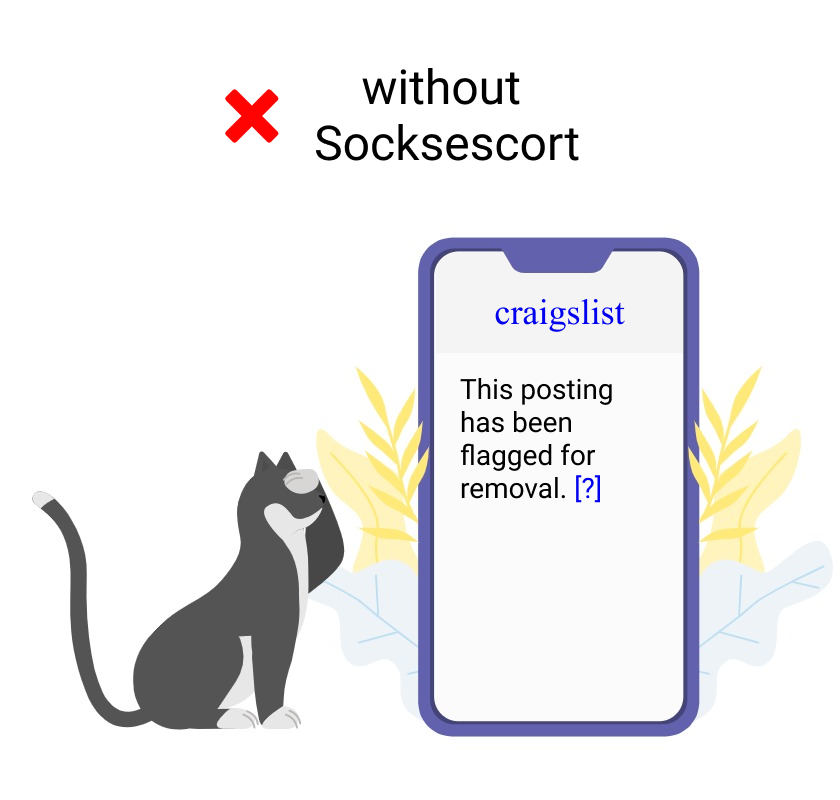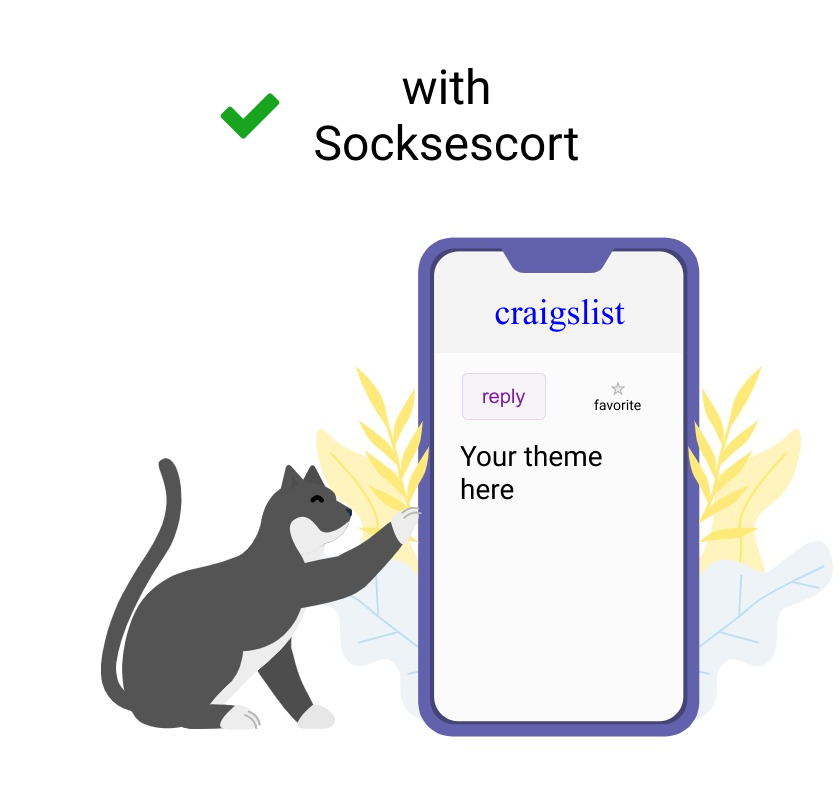 It's possible that Craigslist banned your IP by accident or for some other reason. That's completely fine, you can simply connect to a proxy and bypass this ban. When you restore your access, you can start posting and selling as usual.
You want to be anonymous
Proxies are similar to VPN regarding anonymity. You can safely sell and buy on Craigslist while connected to a proxy. Except for whatever information you're putting in your ads. The only thing a proxy hides is your location and IP.
SocksEscort Proxies — Why You Should Choose Us
Our job is to provide the best IPs, so you won't have to worry about your work or getting banned. These are the benefits you will get when you make the right choice and select SocksEscort as your proxy provider.
We offer clean residential proxies
We have only clean residential proxies. Not only that, but we offer IPs only from real devices. You will appear as a legitimate resident of the country.
High speed
We make sure our IPs are accessible without any bandwidth restrictions. You won't experience any problems regarding your connection. But it's still advisable to choose locations closer to your location because distance can lower your speed. That's an unfortunate nature of the Internet.
Clear pricing
You can check our packages on the main page. Our calculator allows you to customize the package according to your needs. You can choose how many logins and connections you require without spending too much. If you need more proxies that you can get from our calculator, contact us and we'll make a special package for you.
Great support
We always help clients until the issue is resolved. We often use Anydesk and other means to make resolving issues as easy as it can possibly be for the client. SocksEscort engineers will help you with any question via live chat or contacts listed on our main page.